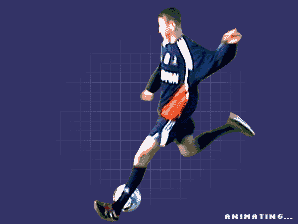 Image and other skill building techniques, credited to the BBC. Click here for more Skills clips
Anyone that takes part with practices or steps in as a coach must be Risk Management approved, NO EXCEPTION. All applications are via Gotsoccer. If you have volunteered and have been selected for a team, an email is generated by Gotsoccer. Use the email's link to update your profile with your birth date and correct any spellings or address information. Questions call Steve McGuirk 248 662-5159..
Click for Recreational Directors Handouts
Practice time assignments by: Age
Code of Conduct for Coaches
In order to create the best possible soccer experience for our children, please read the following Codes of Conduct. All coaches are asked to read and sign the 'Coach_Code_of_Conduct' and return to your coaches.
Click here for rescheduling guideline details. All game must be schedule at least 72 hour in advance.
Conflicts for WSSL coaches
Each season please have your list of conflicts sent in to our field scheduler.
They are need six weeks prior to the start of the season.
Coach's Meetings
Are generally held on the first Tuesday of each month, 7:30PM DVD and 8:00PM for the clinics. Meetings end at 9:00 PM sharp. Location may vary, check Coach's column on home page of NSA's site. Location generally is: Hillside Middle School in the Forum Room.
Rules or Laws of the Game
US Soccer's Best Practices PDF
70-page Book Serves as Player Development Guidelines for Soccer Coaches;
U.S. Soccer's Coaching Education Department has released a new publication designed to give youth and junior level soccer coaches in the United States a set of fundamental tools to help open up the game of soccer to young players in ways that celebrate the sport's spontaneous qualities. The 70-page "Best Practices for Coaching Soccer in the United States" coaching book serves as the sport's definitive new player development guidelines and is available now as a free download at ussoccer.com.
Success in Soccer Magazine
Articles on coaching, excellent source…Click here...
WSSL -or- Western Suburban Soccer League
WSSL is comprised of 7 founding communities, Northville being the largest with and additional 26 other community Clubs. WSSL is the largest league in the state of Michigan. This allows for many divisions and thus a better placement of a team into a division that would best suit the team.
Safety Preparedness for Practices and Games
Ask parents about allergies (especially bee stings), asthma conditions, and previous injuries.

First aid kits should be available at all practices and games. This should include:

Have cell phone available for practices.

Any sign of lightning or if you hear thunder, stop practice or the game and get to a safe shelter (open gazebos are not safe shelter). There must be a minimum wait time of 30 minutes from the last sighting or sound. Lightning can travel 15 miles do not take any chances.
Other Coaching Manuals and Ideas
Better Soccer More Fun – Key to Street Soccer
Player's Instruction Book when communicating to their Coach
Coaching Manual
An electronic version of a nice coach's manual is available below. The document is called "Soccer Coach - Basic Coaching Manual". It discusses topics such as practice activities, game strategies, first aid, safety, and licensing. The manual is available in Adobe Acrobat format and can be found here (670 kB) or click here for the web version of the coaching manual.
Click here for: Northville Library's list of DVDs and Book donated by Northville Soccer
Psychology of Youth Soccer
My favorite expert in this field of study: Dr. Dan Freigang. Link to his site click here..
At the April, 2002 NSA General Meeting, one of the guest speaks from Jeffery J. Martin, Ph.D. from Wayne State University. Dr. Martin had an excellent talk about the 'Psychology of Youth Soccer'. He was also kind enough to make his slide presentation available to us on web the site (Power Point format). Psychology_of_Youth_Soccer, Jeffery J. Martin, Ph.D. April 9, 2002 Power Point
Click here for a short but clear understanding of sports Psychology for the Youth Soccer Player.
Coaching Clinics - Operated by the NSA
The NSA (Northville Soccer Association) operates multiple coaching clinics that are run by our Director of Coaching, Mark Zathey will work with our Recreational director, Eric Rudland.
Youth Coaching Clinics - U10 and younger
We offer two hour youth coaching clinics for the U4 thru U6, the U8, and the U10. These courses prepare the coach to deal with the specific issues facing that age group not just within the game but within the development of the child. These courses are usually held about 2 weeks prior to the beginning of each soccer season.
Course schedules will be posted on home page when available.
Coaching Clinics / Licenses - MSYSA
The Michigan State Youth Soccer Association (MSYSA) sponsors regularly scheduled coaching soccer clinics. These clinics are offered on a frequent basis with their schedules are listed on the MSYSA web site (click on the Coaching Clinics' link in the left column) or click here to directly to the Coaching Clinic page
Successful completion of these clinics results in not only the knowledge gained, but in a MSYSA license. The clinic requirements and licenses are as follows:
'E License'
'D License'
WSSL Coaches Information
For Western Suburban Soccer League (WSSL) play, guidelines regarding team size, substitutions, game cancellation, etc. have been defined and can be found in the WSSL Laws of the Game. WSSL Laws of the Game Link….
NSA Player Clinics
There are player clinics offered during the soccer season. These clinics are run by the NSA Recreational Director Coaching Eric Rudland. Once available, a schedule and location of these clinics will be posted here.
Northville Record and Northville Patch Articles
All coaches are reminded to submit a summary of their games to for submission to the Northville Record. The game summaries should be emailed to your Commissioner on or before Monday, 9 am. The game summaries typically are posted in the Sports section of the Thursday Northville Record.
New to the area (Spring of 2011) is an AOL website called the Patch. Northville Patch link…
Soccer Training
There are a number of Internet-based soccer training resources available on the Web. They can be found on the 'Soccer Links' page of this site, located in the 'Instruction' section.
Game Protests (WSSL)
Click on the Game Protests link for more information.
Coaching Tips Equipment, Books, Videos On-line
Northville Soccer donates books and DVDs to our local library. They have over $3000 of current and helpful information on coaching and soccer.
Rules or Laws of the Game